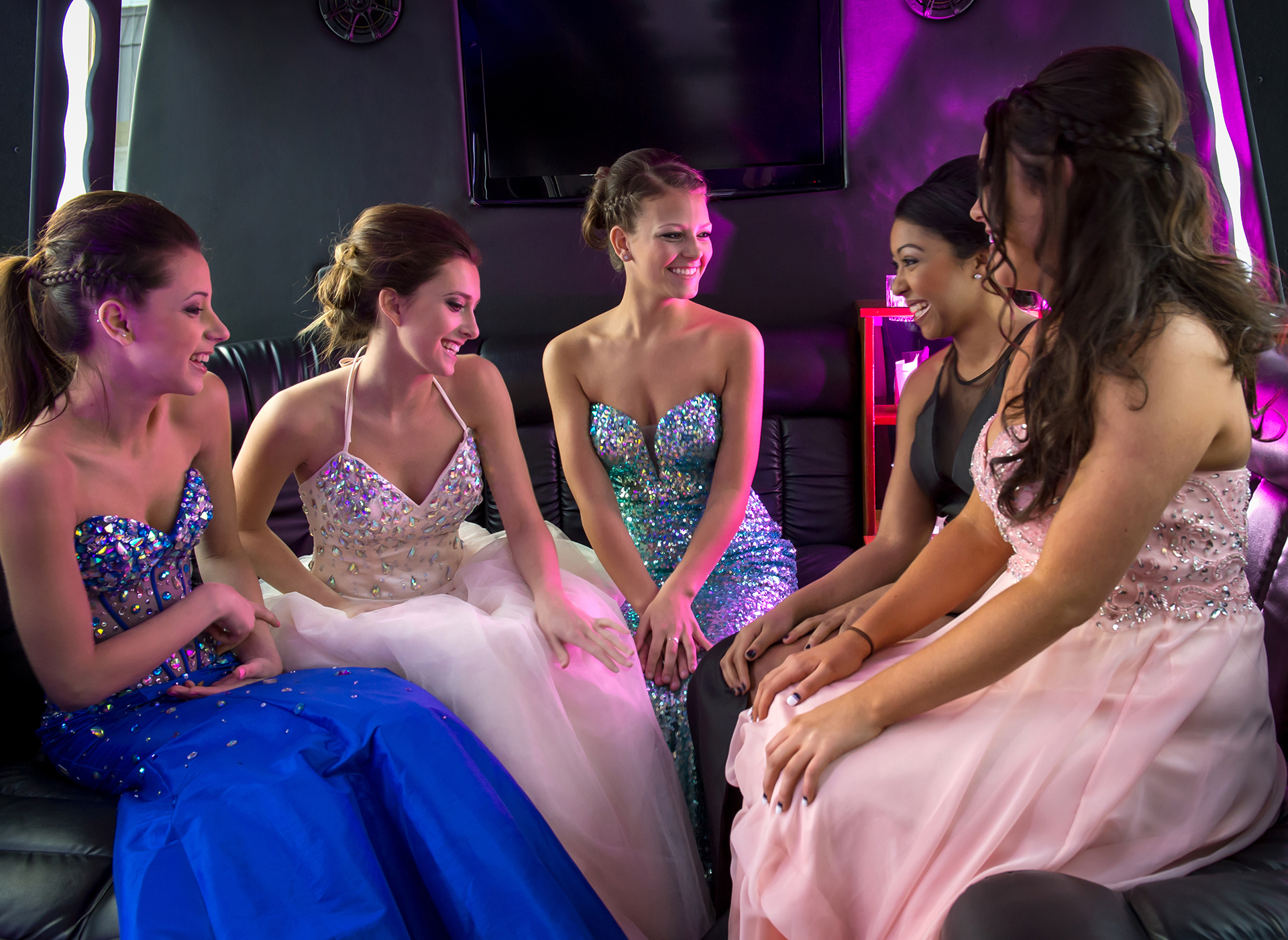 Vehicle
6-hour package
8-hour package
Extra Hour
Items marked with * require a $300.00 non-refundable deposit.
Luxury Town Car (4 passengers)
$350.00
$426.00
$50.00
Stretch limousine (4-6 passengers)
$470.00
$595.00
$65.00
SUV (6 passengers)
$410.00
$495.00
$60.00
Double Stretch Limo Mercedes Limo Van/ Mercedes Sprinter Van (8-10 passengers)
$660.00
$775.00
$95.00
Ford High Top (10 passengers)
$550.00
$690.00
$80.00
Embassy Lounge* (22 passengers)
$1,010.00
$1,170.00
$145.00
VIP Limo Coach* (24 passengers)
$1,400.00
$1,600.00
$195.00
20 Passenger Mini Coach*
$750.00
$975.00
$95.00
27 Passenger Coach*
$795.00
$995.00
$110.00
Luxury Liner* (35-42 passengers)
 $1,000.00
 $1,200.00
 $125.00
SAFE AND RELIABLE PROM TRANSPORTATION
You've been anticipating this night for what seems like forever… and no doubt you'll remember it for the rest of your life. That's why everything's got to be just right! Premiere's vehicles are guaranteed to impress. 
From the time your driver arrives, to the moment you're safely home, you can rest easy knowing Premiere has a reputation for safety and professionalism.
We reserve the right to impose minimum booking criteria on specific days at the discretion of management.
All of our Prom packages include a chauffeur gratuity and applicable tolls. Reservations for Sedans, Limousines, SUV's and Vans require a minimum $100.00 non-refundable deposit. Balance on all bookings is due two weeks prior to the event. All Limousines, SUV and Vans and Sedans are subject to NYS sales tax based on county of pick up location. Fill out our simple form and get a quote within 48 hours.
Premiere enforces a strict no alcohol/no drug policy for Prom groups. Premiere requires that a prom pledge be signed by each student in the vehicle as well as their parent or guardian.